Who Are We?
Eleven Management is an investment firm currently managing 5 portfolio companies.
Portfolio Companies
View all companies operating under the Eleven Management umbrella.
Careers
View various open positions with the Eleven Management group.
Creative . Innovative . Solutions .
Eleven Management is an investment and management firm that assist with providing essential management, financial and human resources services to all portfolio companies in the Eleven Management group.
Find Your Eleven
OUR MISSION & VISION
Humans have an innate desire to always want more. In today's world, even just to maintain, you can't rely on what you did yesterday. Without companies like Apple, Google, Disney or Amazon, there would be no innovation. We are in a constant state of moving forward.
Eleven is an aspiration to always be better. A reminder that innovation never sleeps. A prompt to never settle. Eleven represents the notion that there are always more possibilities.
LEARN MORE
About
Our Story.
Early in his career, owner and founder Michael Nadeau recognized a passion for health and wellness. An entrepreneur at heart, Michael saw an opportunity to positively impact the health of the masses through the corporate world. He founded Viverae in 2003 and grew the company to over $55 million in revenue in those 13 years. When Viverae traded to Virgin Pulse in 2016, Michael still felt the urge to help people live their best lives.
When he personally started IV therapy treatment, Michael quickly felt improvements to his brain health, metabolism, athletic recovery and immune support. With 4 young kids, a rigorous travel schedule for many years and some extreme hobbies, IV therapy was an effective way to take care of his body on the cellular level. Seeing a quick impact in himself made him think about the impact on a larger audience.
…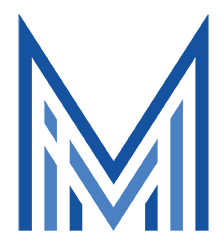 Contact Eleven Management
Eleven Management
10670 N. Central Expy #513
Dallas, TX 75231